Used Environmental and Recycling Equipment Trade
Supply and demand come together in the field of used equipment for the environmental and recycling industry.
In collaboration with Scratch Recycling Solutions, Du-Con Trade B.V. has set up a special activity for the procurement and sale of used equipment, i.e. used machinery and equipment for, among other things, the environmental and recycling industry, earthmoving, contractoring and the processing and production of raw materials.
UQuip is a platform where used machines and devices are offered for and by companies working in recycling technology, construction and raw material production.
If you are looking for recycling techniques, machines or other equipment, you will know how to find the UQuip platform via Cees Duijn's network. Besides being the initiator of UQuip, Cees Duijn is active as an environmental and recycling consultant from the companies he founded InnoMax B.V. and Du-Con Trade B.V. with an office in Velsen-Noord in the Netherlands. In addition to finding and buying recycling machines, UQuip offers the opportunity to offer equipment for sale
There is a lot of demand for used equipment in the recycling industry. On www.uquip.eu you will find a variety of used recycling and equipment trade, i.e. used equipment and machinery offered for sale by companies in waste disposal and recycling, contractoring, earthmoving and producers targeted environmental technology, sustainability and circular processes.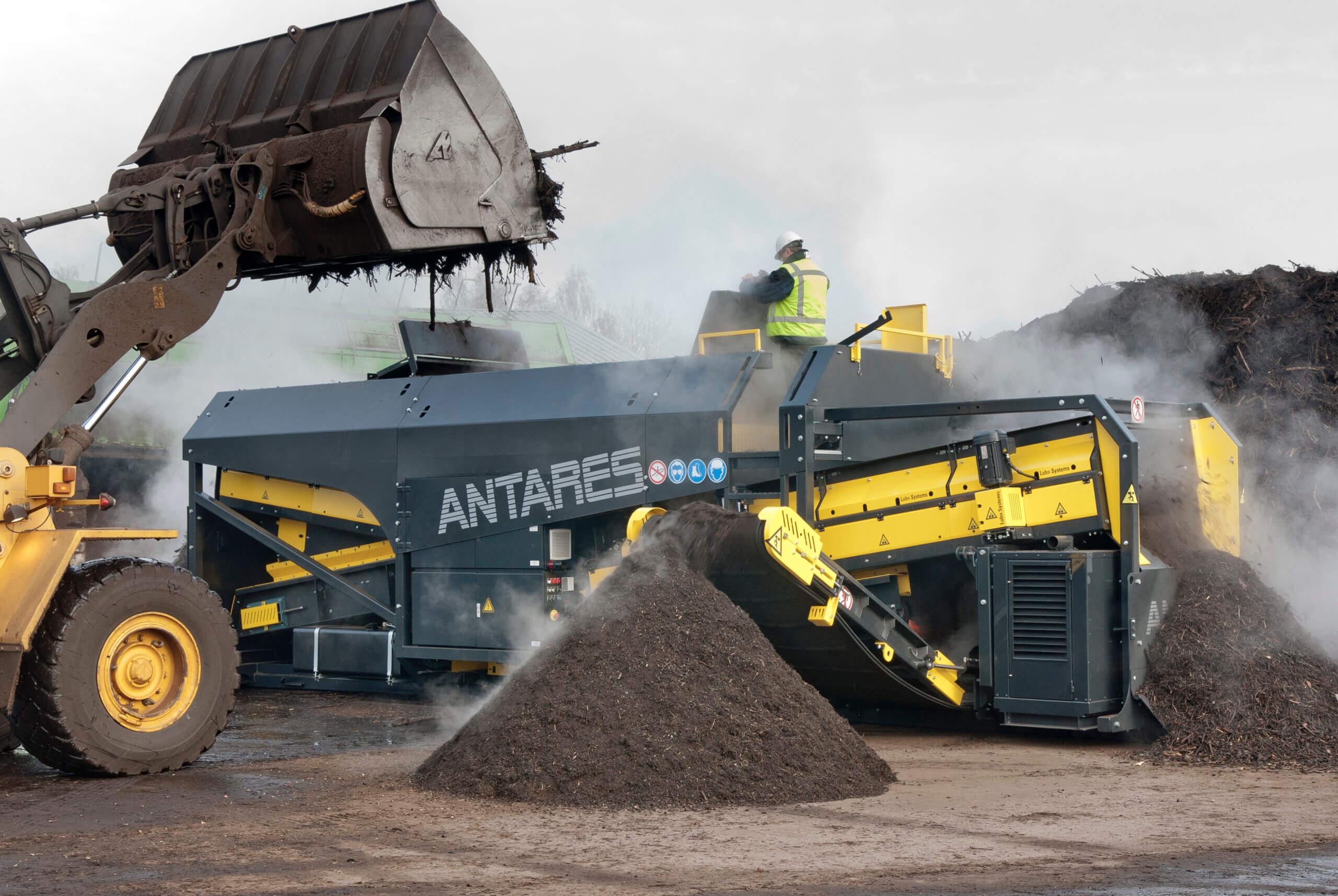 OUR EXPERIENCE WITH USED EQUIPMENT
Within our network we come across machines used at a wide variety of customer locations. High-quality equipment that is no longer used, but certainly can last another round. Companies where, for example, the necessary modifications have been made, no longer use these machines and offer them for sale on UQuip, the platform for used recycling and equipment trade.
You should think of used equipment from contractors or waste processors, which is offered for sale on UQuip by a selling party. You can also request through UQuip if you are looking for a specific machine that you want to buy second-hand.
Waste processors
Excavators
Bag openers
Sieve machines
Conveyor belts
Wind shifters
Air filtration systems
Equipment parts
Search
Looking for a machine, we have a wide range.
Request
We are happy to help you find the right equipment.
Offer
One or more machines, we are happy to be your intermediary.
From Trash to Cash
Experience financial benefit by selling your unused (recycling) equipment through UQuip and converting it into cash. Through the UQuip platform you get in touch with interested parties from our network and you sell via UQuip or at your own expense and risk, which suits you best.
More and more companies are buying second hand machinery by expanding the business, growing in size of staff, hiring additional capacity for a shorter or longer period or by wanting to focus on specific activities where other equipment is required.
The reason why you choose used machines and equipment may differ. Used equipment is hot and financially more attractive than buying new ones. The party where you buy your equipment has experience with the machines, knows the background, the maintenance and knows the technical characteristics. This specific knowledge and experience is made available to the buying party via UQuip.
UQuip is an initiative of Du-Con Trade B.V. and Scratch Recycling Solutions and provides a platform to buy and sell used machines and equipment. UQuip focuses on the environmental and recycling industry, contractors, earthmoving and environmental engineering.
New offers will be posted on the UQuip www.uquip.eu website, which will be announced to our network via LinkedIn and YouTube.
By following UQuip on LinkedIn you will stay up to date with new range of used equipment and further developments.